HOT Energy Services, Inc. operates five barges in the inland waters of south Louisiana and the state leases of the Gulf of Mexico. Four U.S.C.G. certified hot oil barges are equipped with 3.5 MM BTU heaters, PE-5 Gardner Denver 5,000 PSI pump, and an 18-ton crane on most barges.
Our production / maintenance barge features an 18-ton crane and living quarters. Services available include hot oiling, high pressure pumping, tank and battery cleaning, produced fluid hauling, gas busters, well testing, light crane services, oil spill cleanup, and 2-200 BBL storage tanks.
U.S.C.G. barge Certificate of Inspections allow us to move crude oils, hazardous waste, and produced waters from the job site within the field or to disposal at other locations.
U.S.C.G. Certified Barges
Available with 2- or 3-Man Crews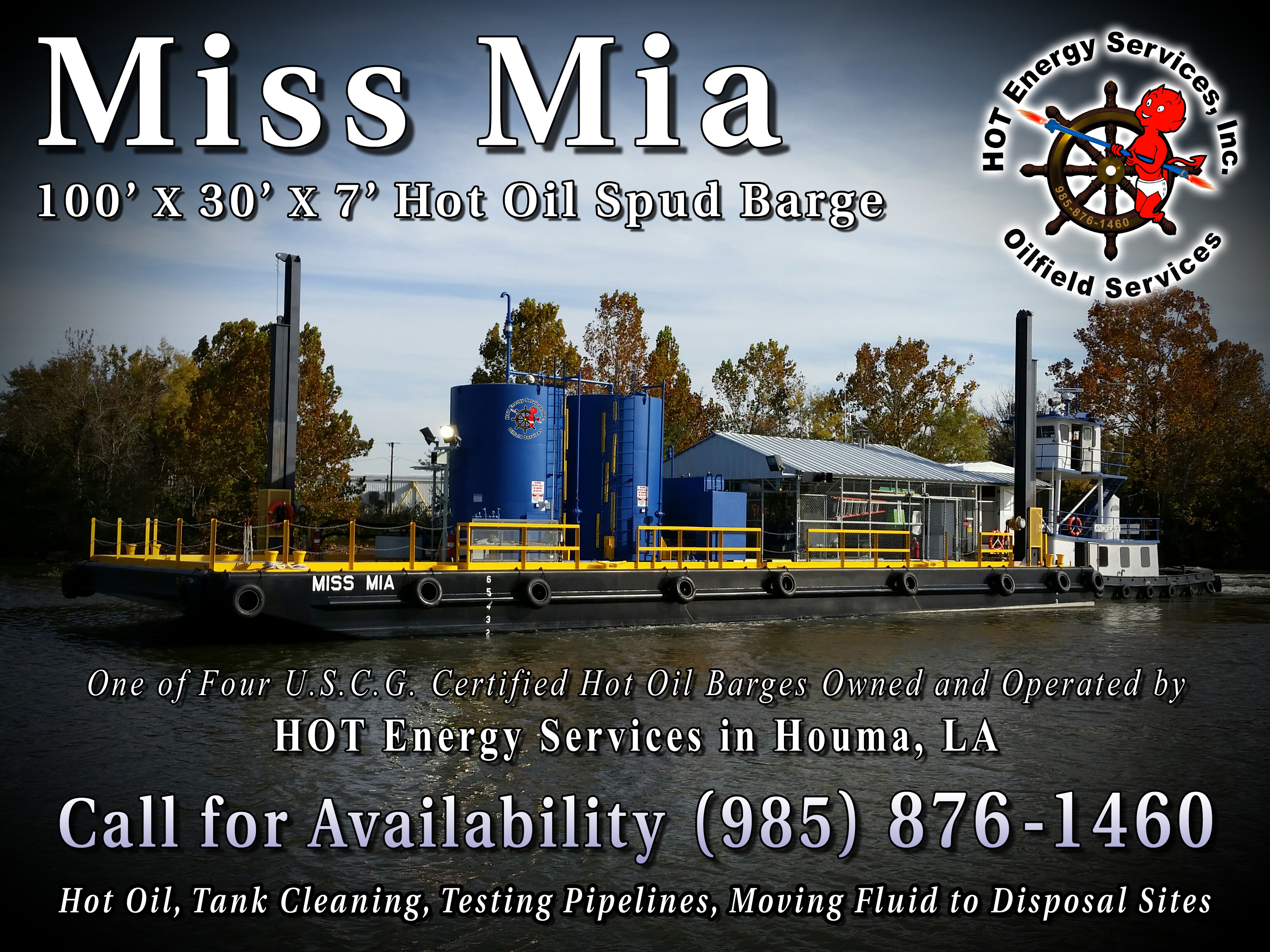 Heat oil, fresh water or saltwater, and emulsions to 290° F with 3.5 MM BTU heater; pressure pump heated fluids to 3,750 psi; clean, store, and haul hazardous waste, crude oil, saltwater, and emulsions in 400 Barrel tanks; skim oil and spill cleanup; pressure wash dirty, oily equipment; gas busters
Pollution Control: State of Louisiana Contractor for
Hazardous Waste Treatment or Removal License # 28257